Date/Time
Date(s) - 12/15/2017
7:00 pm - 9:00 pm
Event Details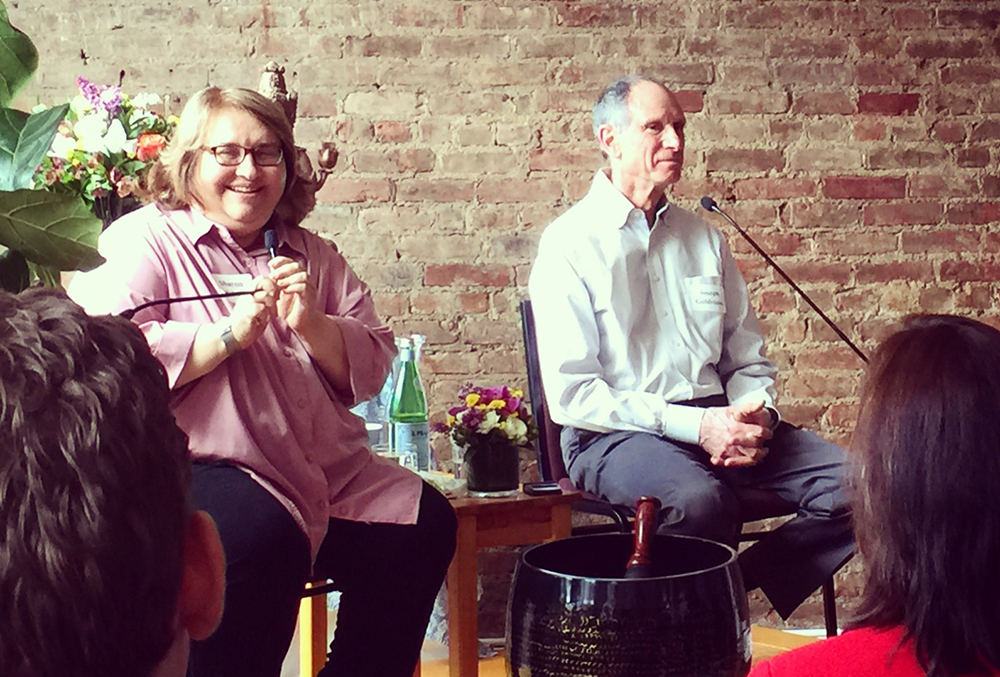 A special benefit for the New York Insight Meditation Center
Staying Balanced in Challenging Times
with Sharon Salzberg and Joseph Goldstein

Equanimity is about meeting life, no matter what arises, with an open and responsive heart. It is a steadiness of mind and a calm understanding that allows us to be with the constantly changing and shifting landscape of our world.
The good news is that equanimity is not developed in sublime and peaceful times, or on a mountain retreat far away. This is a practice for difficult times like ours—full of conflict, chaos, and uncertainty.
Join celebrated meditation teachers Sharon Salzberg and Joseph Goldstein, for a special evening as we explore the potential for cultivating equanimity and stability in our daily lives.
Event Co-Sponsor:
Community Partner:
Become a Member!
Become a member and enjoy a 15% discount on this event! Membership is one of NY Insight's major sustaining sources of financial support. This source of funding helps us keep the doors open with many opportunities for our vibrant community!
Scholarship
Click here to apply for a partial scholarship, if you need support.
Categories
Teacher(s)