When:
June 14, 2017 @ 9:30 am – 12:00 pm
2017-06-14T09:30:00-04:00
2017-06-14T12:00:00-04:00
Where:
NYIMC
28 W 27th St., 10th Fl., New York, NY 10001
USA

This class is based upon the practice of Insight Dialogue and was developed over a period of 10 years. It is the result of a collaboration between the Center for Mindfulness in Medicine, Health Care, and Society at the University of Massachusetts Medical School and Metta Programs.
Important Note:
The Orientation Session (this is the first class on June 14th) must be attended by anyone interested in taking this course and is free of charge.
Have you ever noticed that even when your formal mindfulness practice is going well you can hit the skids when it's time to communicate with others? Developing an interpersonal mindfulness practice helps us be more fully present with others and oneself.
Touching and being touched, we create our world." -Gregory Kramer
Note: The bulk of the class time will be spent reflecting and practicing in dyads, using the Insight Dialogue Guidelines.
Prerequisite: MBSR foundation class or prior meditation experience.
Read what people are saying about the interpersonal mindfulness course here.
Orientation Session (Required for anyone interested in taking the course):
Wednesday, June 14, 9:30am-12pm
This class is required. Please sign up here.
Morning Sessions:
8 Wednesday Classes, 9:30am-12pm
June 21, 28; July 5, 12, 19, 26; August 2, 9
Daylong Session:
Saturday, July 16, 9:30am-5pm
*The all day class is essential as new material is presented.
Course Location: NYIMC 28 West 27th Street, 10th Floor
Daylong Location: NYIMC 28 West 27th Street, 10th Floor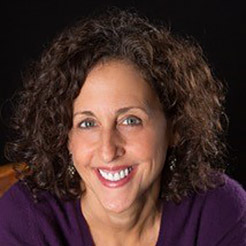 Judy Bernstein, a licensed psychologist in private practice in NJ, is intrigued by investigating the intersection of mindfulness and health. Since 2000 she has been studying and practicing meditation and Iyengar yoga. Dr. Gregory Kramer, senior teachers at the Metta Foundation, and Insight Dialogue are guiding influences. She teaches the Interpersonal Mindfulness Program, a profound course based upon the practices of Insight Dialogue. Trained and certified as an instructor of Mindfulness Based Stress Reduction (MBSR) at the Center for Mindfulness at UMass Medical School, Judy has been teaching the MBSR program since 2007. Judy deeply appreciates the power of mindfulness practices to strengthen practitioners' capacity to care for themselves and live with kindness and wisdom.