Many Ways to Belong, Many Ways to Give
Join our Circle of Friends
"Generosity is a celebration. When we give something to someone we feel connected to them, and our commitment to the path of peace and awareness deepens."
–Sharon Salzberg
"I continue to be a member of NYI, because I know that dana from all of our sits and sanghas, and the fees from all of our guest teacher programs and resident teachers series cannot meet the challenge of our increasing rent and other fixed costs. We depend on volunteers and we depend on our collective generosity. Join me and add your voice and support to what is important to us as a community!"
–Sebene Selassie
This is what belonging looks like.
Hear why…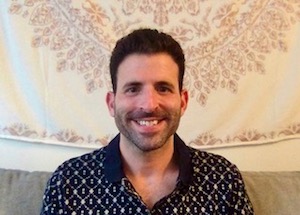 I Belong
Marc Feller
I Belong
"…to a spiritual community that I can call home.  A community that has made me feel a part of, supports my interests and passions and has had a deep meaningful impact in my life and the lives of others."
I Belong
Lydia Paterson
I Belong
"…because the essence of New York Insight is its diverse Sanghas and its excellent teachers, together creating a caring environment for life-long practice."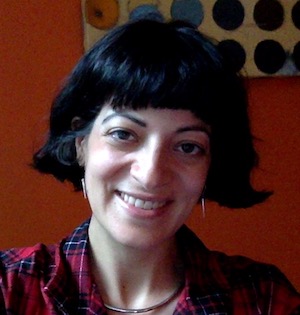 I Belong
Jessica Zambri
I Belong
"New York Insight welcomes me with open arms and I regularly receive the fruits of this community in the collective wisdom, generosity and compassion shared."
I Belong
Michael Lerner
I Belong
"The Buddha said that beautiful friendship is the entirety of spiritual life. New York Insight offers the opportunity for friends to be together."
I Belong
Jim Teschner
I Belong
"because New York Insight offers refuge in the "Three Jewels":  the Buddha, the Dharma and the Sangha, all necessary to nurture my Buddhist path."
I Belong
Rachel Hammerman
I Belong
"to support a thriving spiritual home in NYC for all beings, without exception, to take refuge in the Buddha, Dharma and NYI Sangha."
I Belong
Joanna Williams
I Belong
"New York Insight is where my heart and mind can rest, take refuge in sangha, and realize equanimity."
Please Join our Circle of Friends and help sustain New York Insight as a place of belonging and practice now and forever.
Your generosity will allow us to continue to: 
•Nurture deep spiritual friendships and foster connection within a beloved Community.
•Provide exceptional teachings by renowned Theravaden teachers, as well as voices representing a full spectrum of  different traditions.
•Cultivate an urban, diverse and inclusive community with opportunities to engage around the most compelling topics of our time, in the context of our practice.
•Preserve this center to foster awakening, peace and the liberation of all beings.
Joining our Circle of Friends is an expression of your generosity and gratitude. We would thank you by offering you the following:
•A 20% discount on registration fees at the "Sustaining" level for most programs.
•Invitations to special member events free of charge.

•Priority notification for select Special Events/ Guest Teachings
•Occasional offerings and gifts to support your practice
•Regular Circle of Friends community gatherings
Please consider an annual or monthly dana gift to sustain the heart and soul of New York Insight Meditation Center.
Your contributions are more important than ever to sustain our space in New York and to support our hard-working staff as they continue to bring you affordable and diverse programs online throughout the pandemic and back in our space when we can safely return to sit together.
As a sangha, we will preserve and protect our spiritual refuge and meet the challenges of these uncertain times.