Now Online: Finding a Refuge in the Body
with Peter Doobinin
Sunday, March 29th, 2020
One of the most important aspects of the Buddha's teachings is developing the ability to find refuge. In a world that is always changing and often presents difficulty, it is essential that we have this skill if we're to know true happiness in our lives. In this online program, we'll learn how to cultivate this critical skill.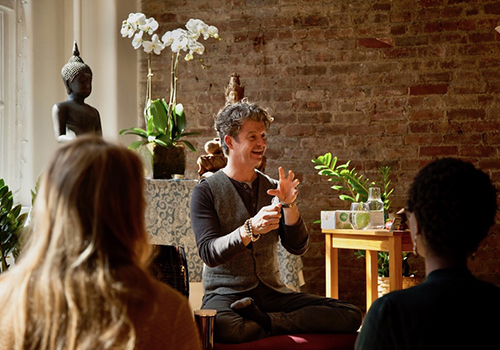 Now Online: There Is No Problem
with Martin Aylward
Saturday, April 4th, 2020
During this online program, we will explore how to respond skillfully and actively to the 'cries of the world' while also discovering and resting in the realization that our true nature is free and unobstructed in its essence, and has always been so.
Now Online: Holistic Spirituality, Part 1 – Finding Courage and Steadiness with Uncertainty
with Oren Jay Sofer
Saturday, April 11th, 2020
Join author and meditation teacher Oren Jay Sofer for a half-day online retreat exploring ways to calm the mind and body, manage fear and anxiety effectively, and offer loving support to others in distress.