Online: Developing (Not Destroying) the Spiritual Faculties
with Venerable Santi
Tuesday, December 1st, 2020
Join us for an evening dharma talk with Venerable Santi as we explore the spiritual faculties that can propel us all the way to deep and lasting awakening, and explain how these qualities can be carefully seeded, watered, and cultivated for the benefit of ourselves and all living beings.
Online: MWe and the Integration of Identity
with Dan Siegel
Thursday, December 3rd, 2020
Who you are is both an internal (Me) and an interconnected (We) self that shapes your identity and sense of belonging. But how can you be both within the body and between the body and in relationship to people and the planet? In this talk wit best-selling author and teacher, Dan Siegel, we will explore how you can combine an inner "Me" and an inter "We" to become a whole integrated self – a MWe!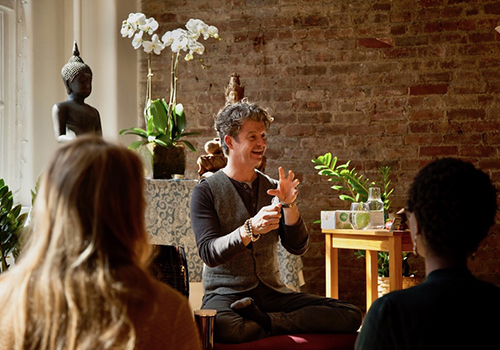 Online: The Profound and the Profane – Bringing the Whole of Life into the Alchemy of our Practice
with Martin Aylward
Saturday, December 5th, 2020
Join Martin Aylward to give some close and caring attention together to life, love and letting go. We'll invoke the radical freeness to which our practice invites us; explore how to meet and metabolise the habit patterns that get in our way, and feel our way into meeting the uncertainties and complexities of our lives more fluidly, fearlessly and freely.