Live Performances By:
Chanese Elifé:
Vocal powerhouse and Harlem native, Chanese Elifé, is a multi-instrumentalist, songwriter and producer who plays over 9 musical instruments, fusing pop music and ancient sound healing. Chanese's self-produced, healing frequency EP, Love Hertz Vol 1 was released on April 27th 2019 and is available worldwide on all major streaming platforms.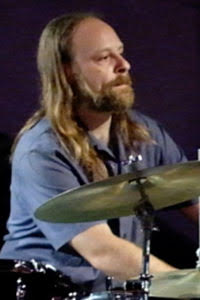 Seth Moutal, Drum Circle Facilitator:
Seth received a BFA degree from The New School University where he studied Music and Music Therapy, he also graduated from the Mannes School of Jazz and Contemporary Music in New York City, NY with honors (May 2001). As a drummer and percussionist, Seth is well-versed in funk, jazz, fusion, pop, rock, country, Dixie land, bebop, Latin, Brazilian, Middle Eastern, Indian, African, Native American and Music Therapy. He is a practiced sound healer, reiki practitioner, chakra balancing and channeling. Seth feels drum circles are a good means for building community, releasing endorphins, self-expression and validation. He is excited about joining NYIMC for a day of celebration by facilitating this Dharma Drum Circle. www sethmoutal.com
Imani Jade Powers:
Imani Jade Powers is an actor, singer, dancer, and writer. She recently graduated from RADA's 3 year training program in London, and is now pursuing a career in film, TV and theatre in New York. She is repped by Jennifer Konawal at Washington Square Films. You can find more info about Imani at www.imanijadepowers.com.
Arif Silverman
Arif Silverman is an NYC based actor, writer, and musician. Most recently, his children's musical The Stray was performed at the 14th Street Y this past October. He has nine records under the moniker Drill Bit, his solo music project. To listen more, check out drillbit.bandcamp.com , soundcloud.com/drillxbit , or arifsilverman.com @arifallgall
Emily Newhouse
Emily Newhouse is a New York-based actor, singer, and writer who is occasionally funny. With a background in improv, and sketch comedy from Magnet Theater and Upright Citizens Bridage, Emily has been in numerous productions around the city including in The House: An Immersive Lorca Experience (Poncía), Boy Gets Girl (Harriet), and Rhinoceros (The Logician) at the Lynn Redgrave Theater. Most recently, she turned her attention to musical theatre (her first love) and made her Joe's Pub debut with Musical Theatre Factory singing her original song "The Puppy Tango."
Seth Davis
A fixture in the lower Manhattan anti-folk scene of the 90's and a renowned vegan culinarian, Seth Davis divides time between raising sons, running an upstate cafe, and reiterating personal experiences thru short stories and song. Currently in pre-production on his fifth independent record, he's a winner of multiple Moth story slams and is writing a one-man play marrying his musical and narrative work.



being((:))sound aims to change how we listen.
Pause.
Listen to what's around.
Can you feel the sound of this moment?
Sound as a preconscious, real, and imagined union:
light & dark
chaos & order
vibration & pattern
being & sound
being((:))sound is a ritual bass project.
#bassmusic #techno #dub #minimalism
being((:))sound is a collaborative project between Joro-Boro (producer & DJ) and Keena.Maya (architect & instrumentalist).
Auction Items
* One-Hour Private Group Session with Sharon Salzberg at Your (Manhattan) Home (or via Skype), solo or with an intimate group of friends
* Charming Farm House AirB&B on 30 acres around Woodstock, NY for you and friends for a long weekend; sleeps six
* Sculpture by Dan Levy – Porcelain Bowl w/22k gold detail
* An 8-week MBSR Course at NYI with Jon Aaron
* Photography Session with Eva Qin
* Lesley Dill Framed Art Piece
* Weekend Retreat in 2020 at Insight Meditation Society in Barre, MA
* Overnight Stay at Baron's Cove in Sag Harbor, Long Island
* 2 Tickets to Lynn Nottage's "Intimate Apparel" Opera in winter/spring 2020 at Lincoln Center Theatre
* Weekend in 2020 at an AirBnb in Park Slope Brooklyn
* Handwoven Buddha Basket and Print by Grassroots and Lillian Ball
* Three antique Buddha Statues
Raffles
Willow's Touch Herbal Medicine Basket
Vegan Basket – Including Homemade Treats
Yoga Nidra Sessions by Gill Katz for 1-3 people
Private Single Yoga Session with Pelin Bicakci
Free Dental Exam/Cleaning with Dr. Ziad Jalbout
MBSR Private Session with Amy Gross
NYIMC Urban Retreat w/Bart and Booker from Jan 25 – 26, 2020
NYIMC Urban Retreat w/DaRa Williams, Devin Berry, Tara Malay in July 24-26 2020
NYI Teacher Offering of one-hour private sessions with…
Bart van Melik, Rosemary Blake, Sebene Selassie, Jon Aaron
1 Tricycle Magazine Online Course of Choice
Tricycle Magazine 1-Year Subscription
1 Private Group Chi Gong Session with Greg Woodson
$100 Yarn Store "Purl SOHO" gift certificate
Restaurant Raffles $100 gift certificates to…
Pondicheri
Ivan Ramen
Body Work Sessions
Biodynamic Craniosacral Therapy (1 session) with Leah Morrison
Acupuncture or Hypnotherapy (1 session) with Mona Chopra
Healing Arts Session Yoga and/or Reiki (1 session) with Rebecca Anguin
Rosen Body Work session (1 hour) with Heather Brown
Acupuncture (90 minute evaluation & treatment) with Elaine Retholtz