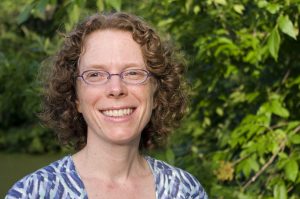 Katherine Marx is certified as an MBSR teacher by the Brown Mindfulness Center. She began teaching MBSR in 2018. She is a member of the Mindfulness Meditation New York Collaborative.
Katherine became interested MBSR through her work as a family nurse practitioner. She integrates mindfulness into healthcare settings and leads mindfulness groups for nurses and nursing students.
Katherine also has an interest in dance and movement. She performed internationally as a member of Mobility Junction, a dance company devoted to exploring disability and performance. Katherine began studying yoga in 1998, and she aspires to do at least a little yoga practice every day.