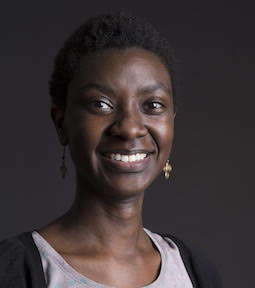 Peace Twesigye initially grew an interest in the Buddhadhamma while reading teachings on social and interpersonal harmony as a teenager. As a first generation American, and daughter and sister of political refugees (due to the social and political upheaval created by colonialism in Uganda), these teachings resonated deeply as practical possibilities in a chaotic world. She would start meditating in college and found spiritual friendship at New York Insight almost ten years later. After working as a special educator in the New York City public schools for 5 years, then New York Insight as program manager, Peace currently works as Program Manager of Buddhism and Interreligious Engagement and the Thích Nhất Hạnh Program for Engaged Buddhism at Union Theological Seminary with hopes of developing the new programs into robust spaces for deep healing transformation while supporting students in cultivating diverse Buddhist responses to pressing social issues. Peace also serves as a practice leader at NYI, is co-coordinator of NYI POC teaching team, and is on the board of the Barre Center for Buddhist Studies (BCBS) in Barre, Massachusetts.
Peace is committed to the ongoing work of undoing internalized oppression that has been culturally conditioned, resolving and healing personal and intergenerational trauma, and cultivating and strengthening the resilience, talents, and ways of knowing inherited from the long line of ancestors that have made her life possible. With sincere dedicated effort, communities and societies can move toward healing too. There is no better time than today to lean into the process. Communal work is vital.
Peace is humbled to be offering this program alongside Nakawe. She is grateful for the teachers and friends who have supported her and continue to support her. Liberation is possible. Peace believes wholeheartedly that somatic/embodied healing that is integral to that process.