Dharma Rhythms Holiday Fest: Annual Celebration and Auction for NYI
Saturday, December 14th, 2019 | 1:00pm – 6:00pm
Break the silence! Join us for a festive afternoon of amazing music, gourmet vegetarian treats and good cheer. Come shop our raffle and auction for your family and friends with gifts, unique services and transformative experiences only available at NYI. Mingle with our Board, your favorite teachers and your heart buddies.
You're invited to bring a percussion instrument or borrow one of ours for a beginning drum circle lead by Seth Moutal.
The afternoon of Entertainment will include soothing song, inviting interactive music, amusing rhythms, and surprising guests from our community.
Silent Auction | Raffle prizes
Gifts, services and experiences from $50 to $1500 in value including:
a beautiful Woodstock, NY home for a long weekend for you and friends, a one-hour private session with Sharon Salzberg, a weekend retreat at IMS; breathtaking handmade ceramics, a 90-minute acupuncture evaluation & session; private consultations with your favorite teachers; gift bags of yoga accessories, meditation tools, vegan bakery goodies, and herbal remedies; gift card to Pondicheri; and the list is growing..
Open your hearts, your wallets and get your feet moving! Join us! 5:30 pm announcement of winners … be there.
Registration:
Live Performances By:
Chanese Elifé:
Vocal powerhouse and Harlem native, Chanese Elifé, is a multi-instrumentalist, songwriter and producer who plays over 9 musical instruments, fusing pop music and ancient sound healing. Chanese's self-produced, healing frequency EP, Love Hertz Vol 1 was released on April 27th 2019 and is available worldwide on all major streaming platforms.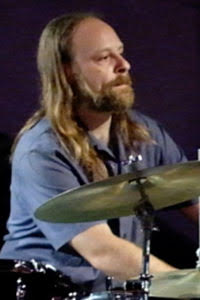 Seth Moutal, Drum Circle Facilitator:
Seth received a BFA degree from The New School University where he studied Music and Music Therapy, he also graduated from the Mannes School of Jazz and Contemporary Music in New York City, NY with honors (May 2001). As a drummer and percussionist, Seth is well-versed in funk, jazz, fusion, pop, rock, country, Dixie land, bebop, Latin, Brazilian, Middle Eastern, Indian, African, Native American and Music Therapy. He is a practiced sound healer, reiki practitioner, chakra balancing and channeling. Seth feels drum circles are a good means for building community, releasing endorphins, self-expression and validation. He is excited about joining NYIMC for a day of celebration by facilitating this Dharma Drum Circle. www sethmoutal.com
Imani Jade Powers:
Imani Jade Powers is an actor, singer, dancer, and writer. She recently graduated from RADA's 3 year training program in London, and is now pursuing a career in film, TV and theatre in New York. She is repped by Jennifer Konawal at Washington Square Films. You can find more info about Imani at www.imanijadepowers.com.
Arif Silverman
Arif Silverman is an NYC based actor, writer, and musician. Most recently, his children's musical The Stray was performed at the 14th Street Y this past October. He has nine records under the moniker Drill Bit, his solo music project. To listen more, check out drillbit.bandcamp.com , soundcloud.com/drillxbit , or arifsilverman.com @arifallgall
Emily Newhouse
Emily Newhouse is a New York-based actor, singer, and writer who is occasionally funny. With a background in improv, and sketch comedy from Magnet Theater and Upright Citizens Bridage, Emily has been in numerous productions around the city including in The House: An Immersive Lorca Experience (Poncía), Boy Gets Girl (Harriet), and Rhinoceros (The Logician) at the Lynn Redgrave Theater. Most recently, she turned her attention to musical theatre (her first love) and made her Joe's Pub debut with Musical Theatre Factory singing her original song "The Puppy Tango."